Contact the Dental Office of Dr. Jennifer Oliveira (Formerly Dr. Akagi)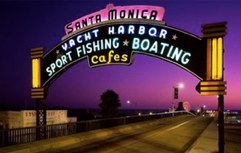 Contact Our Dental Office
Our dental office is currently accepting new patients. Schedule an appointment with our office!
2428 Santa Monica Blvd. Ste 401
Santa Monica CA 90404
310.315.3676
New Hours as of Feb 2019:
Monday: 8:15a – 4:30p
Tuesday: 8:15a – 7p
Wednesday: 8:15a – 4:30p
Thursday: 8:15a – 5:30p
Friday: 8:15a – 2p
Saturday: 9a – 2p Once per month, call ahead!
Or send us a message: