Dental Services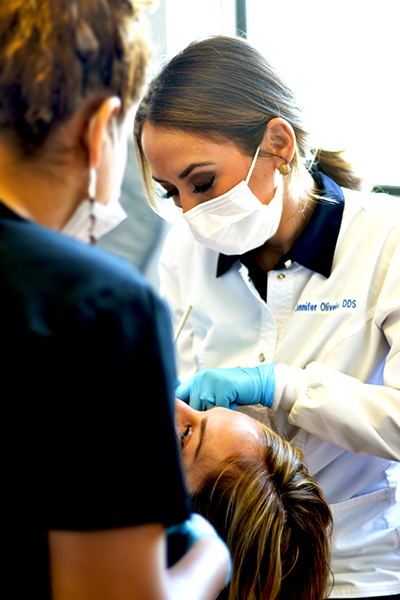 Teeth Whiteing: In-office treatments are supervised by Dr. Oliveira. More.
Root Canals: Root canals are a necessary procedure in order to save the tooth. More.
Veneers: Veneers can improve the appearance of crooked, jagged, short and narrow teeth, including closing gaps between them. More.
Porcelain Crowns: Porcelain crowns are used to strengthen teeth that have been weakened from decay, root canal therapy or trauma. More.
Dental Implants: Dental implants are the most advanced treatment available for replacing missing teeth. More.
Cosmetic Dentistry: Dr. Oliveira can give you the look that you want through teeth whitening and porcelain veneers. More.
Emergency Dentist: Our office has a 24-hour, 7-day dental emergency system in place. More.
General Dentist: Dr. Oliveira will work with you to keep your teeth and gums healthy so that they will last you for years to come. More.