Teeth Whitening Santa Monica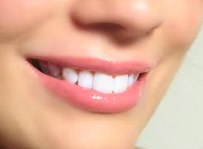 One of the quickest and often less expensive ways to improve your smile is whitening your teeth. Patients are often torn between choosing an over-the-counter product versus a whitening procedure done in the dental office.
Over-the-counter tooth whitening products are considered to be safe to use, but they are not as effective as the treatment Dr. Oliveira and her staff can provide. There are a few reasons for this:
In-office whitening treatments use higher strength materials that can only be used purchased and used by professionals.
In-office treatments are supervised by Dr. Oliveira to ensure that no damage is done to your teeth or gums.
The teeth whitening techniques used in the dental office ensure proper placement and use of the whitening material for maximum results.
Results can be achieved in one visit versus having to wait several weeks to see results with over-the-counter teeth whitening products.
It's just simply not worth wasting your time and money on over-the-counter teeth whitening products when in-office treatments are more effective, treatment is supervised, and it's affordable.